Recovery Partners is able to provide an array of assessment services that can be called upon to help expedite workplace rehabilitation.
---
Our highly skilled clinicians use their extensive allied health and rehabilitation knowledge to access an individual's capacities and suitability for future work. These services produce better claims outcomes by leading to targeted interventions and quality of life improvements for all claimants.

Examples of these assessments include: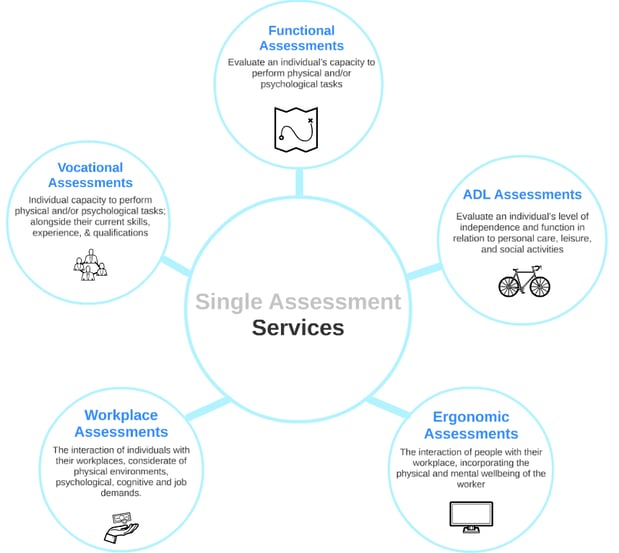 Cost
---
Prices are tailored. Contact us for a quote.
Locations
---
Our consultants are based at locations across Australia. Click here for our locations menu for an up to date list of our offices.
Contact Us
---
We welcome your enquiry. Recovery Partners are able to coordinate for an array of references with respect to our Single Assessment Services upon your request.
Call us on 1300 OHS RTW (647 789) Monday to Friday for all offices or email us on admin@rrp.com.au