As much as you try to avoid the risk of injury and illness, unfortunately accidents still happen in the workplace. Workplace injuries can be costly if not attended to appropriately. We can provide a comprehensive incident investigation to determine root cause and develop solutions to prevent reoccurance. We also provide advice and direction if the state safety authority is involved.

---
In the event of a workplace incident, it is crucial to be informed of the necessary steps to take to ensure your compliance and diligence with legislation and the health and wellbeing of those involved in the incident.
We perform investigations from minor incidents to serious incidents in small business and huge corporations.
Why investigate all incidents (including near miss)?

Major research shows that for every 600 near miss incidents, a major injury/death occurs. We need to learn from the near miss and minor incidents to prevent the serious ones from occurring.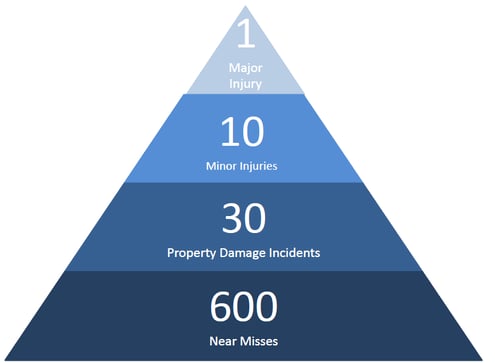 The steps of an investigation include:
Step 1 – Immediate Actions – Early Interview and Scene Security

Step 2 – Investigation Planning and Investigation Scope Setting

Step 3 – Data Collection – Information Gathering

Step 4 – Data Organisation

Step 5 – Incident Cause Analysis Method (ICAM)

Step 6 – Creating SMART Actions

Step 7 – Reporting
Process:
---
We may employ our skills in the following:
1. Outline why your comprehensive accident investigation is important in the workplace
2. Define the different incident categories in complex events
3. List the phases of investigation and what happens in each phase
4. Initiate a planning process before an investigation takes place
5. Identify appropriate documents (guidelines/policies/procedures) that apply to the incident investigation
6. Utilize procedures for preserving the scene and collecting causal factor evidence.
7. Techniques for interviewing witness and obtaining statements.
9. Methods used to analyze data and determine what happened
10. Analysis of possible causes (both immediate and underlying)
11. Develop recommended corrective actions that can prevent similar accidents
12. Prepare an accident investigation report
Legal Partnership
---
In the event of a serious incident we can (if desired) form a partnership with a safety law firm and conduct the investigation under legal privilege – or simply for additional reassurance.
Cost
---
Prices are tailored. Contact us for a quote.
Locations
---
Our consultants are based at locations across Australia. Click here for our locations menu for an up to date list of our offices.
Contact Us
---
We welcome your enquiry. Call us on 1300 OHS RTW (647 789) Monday to Friday for all offices or email us on admin@rrp.com.au